About us
Nets was born in early 2000s and its main objective is to provide different services like:
Design, realization installation and maintenance of wireless network, WAN, LAN, RAC, CED room.
Assembly and installation of PC
Installation and configuration of company server
Installation and management of antivirus programs
Hosting with dedicated server for website management
Firewall and cyber security
Advice for companies and privates
Thanks to collaboration with tecnical experts, we can also offer:
Graphic realization and websites
Management solutions
Videosecurity and anti-theft
Switchboards and telephonic systems
The features/traits that characterise us are reliability, timeliness and correctness in performing our job.
We are always happy to listen to the customer's needs and choose together the best solution/path.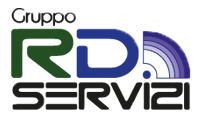 Our schedules:
Mon-Fri 9.00/12.30-14.00/18.00
Sat 9.00/12.00 (only interventions agreed)
2019-05-22